Atlético Ottawa earns their first-ever CPL Final at TD Place Stadium. They drew 1-1 against Pacific FC and were the second-best team for a lot of the first half. However. Ottawa still got the job done, as their first-leg win played a big role in the nation's capital hosting the CPL Final.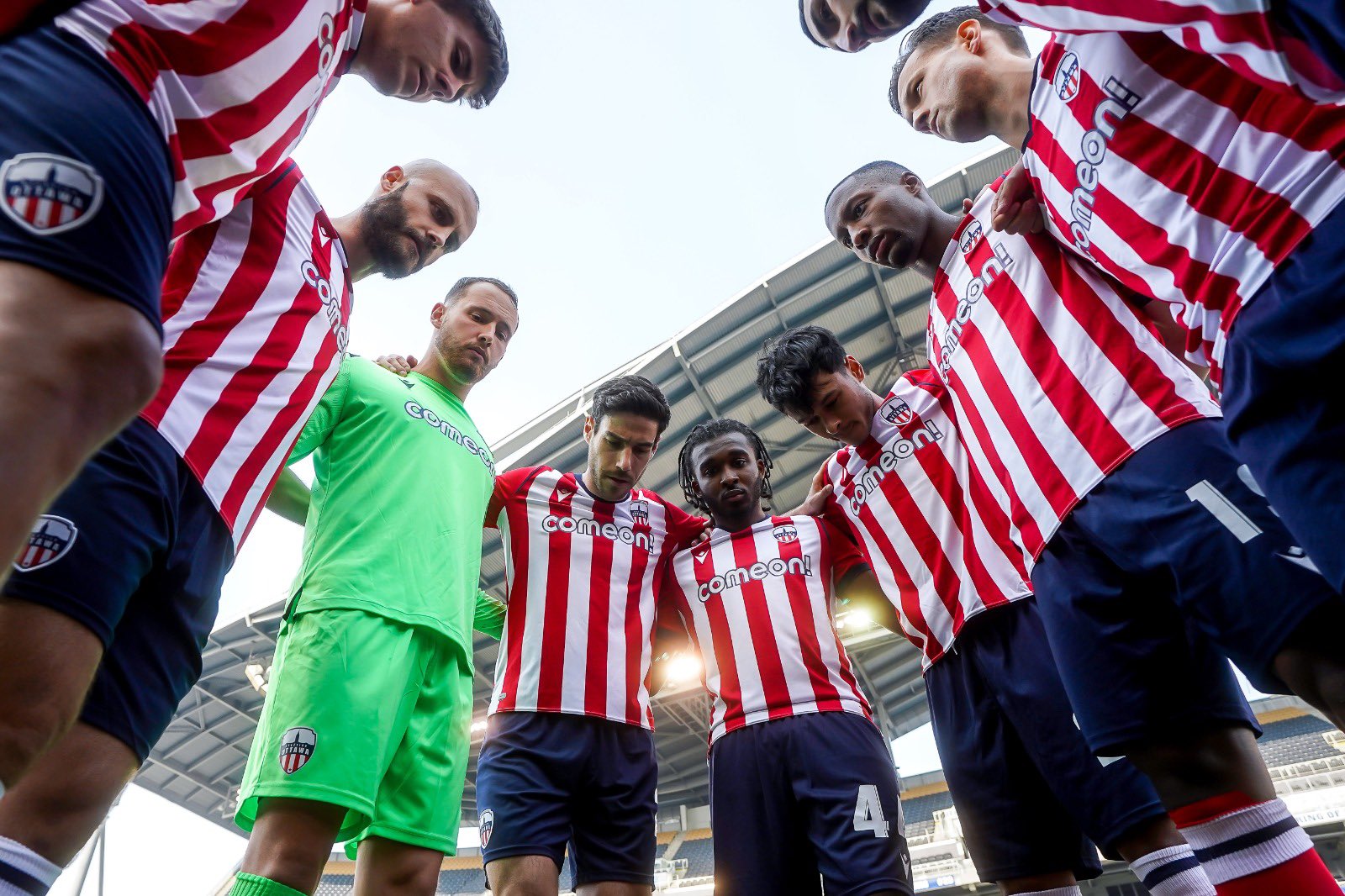 Three Keys to the Game
Atlético Ottawa Gave Themselves Chances To Score
Atlético Ottawa started the game really well at TD Place Stadium. They had a couple of chances to score at the start of the game. Ottawa also created some scoring chances like: Carl Haworth's shot missed the net in the 12-minute. Ballou Tabla's shot was stopped by the Pacific FC goalkeeper.
Nathan Ingham Made Eight Saves
Ingham made some great saves in the game to preserve the win for Pacific FC. Nathan Ingham made two big saves in a row. He was able to parry it to a safe place. Ingham made a big save on Jordan Brown in the 6-minute. Without Ingham in these two legs, Ottawa does not advance to the CPL Final. He is a huge asset to Ottawa and he will be needed for the CPL Final.
Pacific FC Played Well and Had Chances to Score
Pacific FC seemed like the better team. They could have scored more goals as they had 23 shots and nine on target. Unfortunately, some of those chances, Pacific did not take advantage of though. Kunle Dada-Luke's cross to Jordan connected, but Jordan was unable to score in the 52-minute. Manny Aparicio found Djenairo Daniels, but he was unable to connect with Aparicio's pass in the 90-minute.
The only one they converted on was from a Kamron Habibullah cross following a corner, Thomas Meilleur-Giguère was able to make himself wide open as he scored a header to keep the game interesting.
There is also the controversial Ben McKendry handball when Pacific was winning 1-0 and losing the aggregate 2-1. To the human eye, it looks like a clear handball as McKendry's arm stood out from taking the shot.