Edmonton have moved to further strengthen their squad by snapping up and confirming the signing of Canadian international midfielder Paris Gee. The club made the announcement official this week following series of negotiations with the player's former club.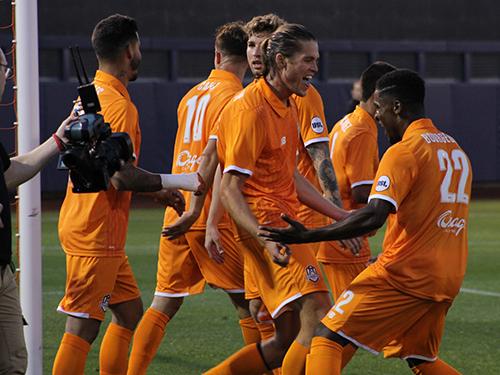 The 26-year-old will now reunite with his new club's coach having already played under him in the past. The new coach was recently appointed as the club's manager late last month and he has now brought Paris to join him at Edmonton.
Paris Gee is joining Edmonton from USL Championship
outfit Saint Louis Football Club where he plied his trade under his now-former employers.
Gee and Alan Koch, the new Edmonton boss first crossed paths in 2012at Simon Fraser University where they connected well and shared some fond memories.
Koch was speaking to the Edmonton website where he heaped praises on his latest signing, declaring that Gee has some technical abilities the team needs to play the pattern of football he wants them to play.
Koch added that Gee's experience playing for Saint Louis Football Club will also amount to something beneficial, citing that he would be joining the club with a wealth of experience and much-needed qualities.
The manager continued by saying he is already looking forward to working with Gee and cannot wait to have him available for selection in their upcoming fixtures in the league. Koch could not hide his excitement for Gee to link up with the group once he can, and for him to also do everything in his power to take his game to a higher level.
Gee has also expressed his joy to join Edmonton and is also looking forward to beinga part of the team and playing under his former boss with whom he shares a close bond.