Florent Malouda says Didier Drogba was just a lippy unknown when he first shared a dressing room with him. Drogba, despite a recent loan spell, has become one of the most feared strikers in the world. But winger Malouda reveals that, when they first met in French football, he upset their team-mates with his bossy attitude.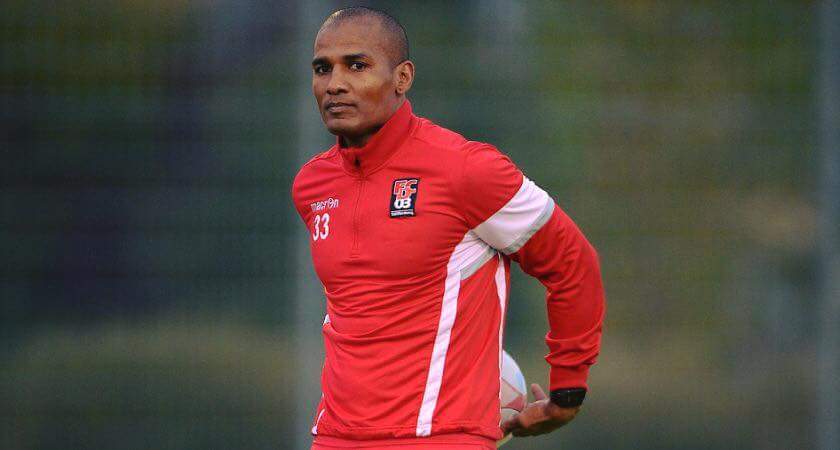 "Didier arrived at Guingamp during the winter transfer market," said Malouda. "We had a bit of a crisis and had to sign a player to save the club. The manager gambled on Didier. No one knew who he was. They asked, 'Didier Drogba, who's he? Where does he play?
For Le Mans? But he doesn't even play for them". So we looked for a little information and saw that the guy was a substitute in Division Two. Explaining further, he said that Drogba, who was not spotting that long hair we all know him for now, later turned up in the dressing, having the same bossy attitude as he has now.
Malouda moved to Lyon and Drogba to Marseille before they were both signed by Jose Mourinho for Chelsea. Their understanding on the pitch in games is mirrored by the private life they both shared while playing for Guingamp. Malouda also reserved special thanks to Gerard Houllier, now Aston Villa manager, for giving him the ambition he required for Premier League success when they were together at Lyon. He spent most of his career at Lyon and Chelsea, winning four consecutive Ligue 1 titles with the former and the UEFA Champions League in 2012 with the latter, among other honours.
A France international from 2004 to 2012, Malouda represented Les Bleus on 80 occasions, including in two FIFA World Cups and two European Championships. He was part of the French team which reached the 2006 World Cup final.